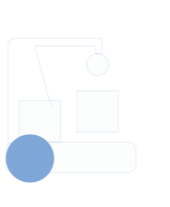 " To stimulate and nurture the intrinsic desire in people to learn, grow and enhance performance to achieve business success and growth "
Total Employee Involvement
TEI is an important measure of the vibrancy and spread of TQ culture in Rane. TEI initiatives are being encouraged through forums like:
Quality Control Circles (QCC) for shop floor employees
Quality Improvement Teams (QIT) for executives
Cross Functional Teams (CFT) for executives providing scope for breakthrough improvements
Each Company has a QC and QIT convention every year, winners of which compete in the Convention held at the Group level. Teams present the projects undertaken and breakthrough improvements implemented.
Rewards are in the form of cash awards, trophies, rolling shields, Chairman's Excellence Award for the best QCC and Company Excellence Award for the best QIT.