"To establish global presence and enhance domestic leadership by providing eco-friendly friction solutions"

Established in 1964

Market Leader in India

4 Manufacturing Locations

Technical Collaboration with NISSHINBO

Modern Testing Facilities

Exporter of Friction Products

Deming Prize in 2003
Deming Grand Prize (Formerly JQM) IN 2013

ISO 9001:2015, IATF16949: 2016, ISO 14001:2015 & OHSAS-18001:2015 & ISO/IEC 27001:2013 Certified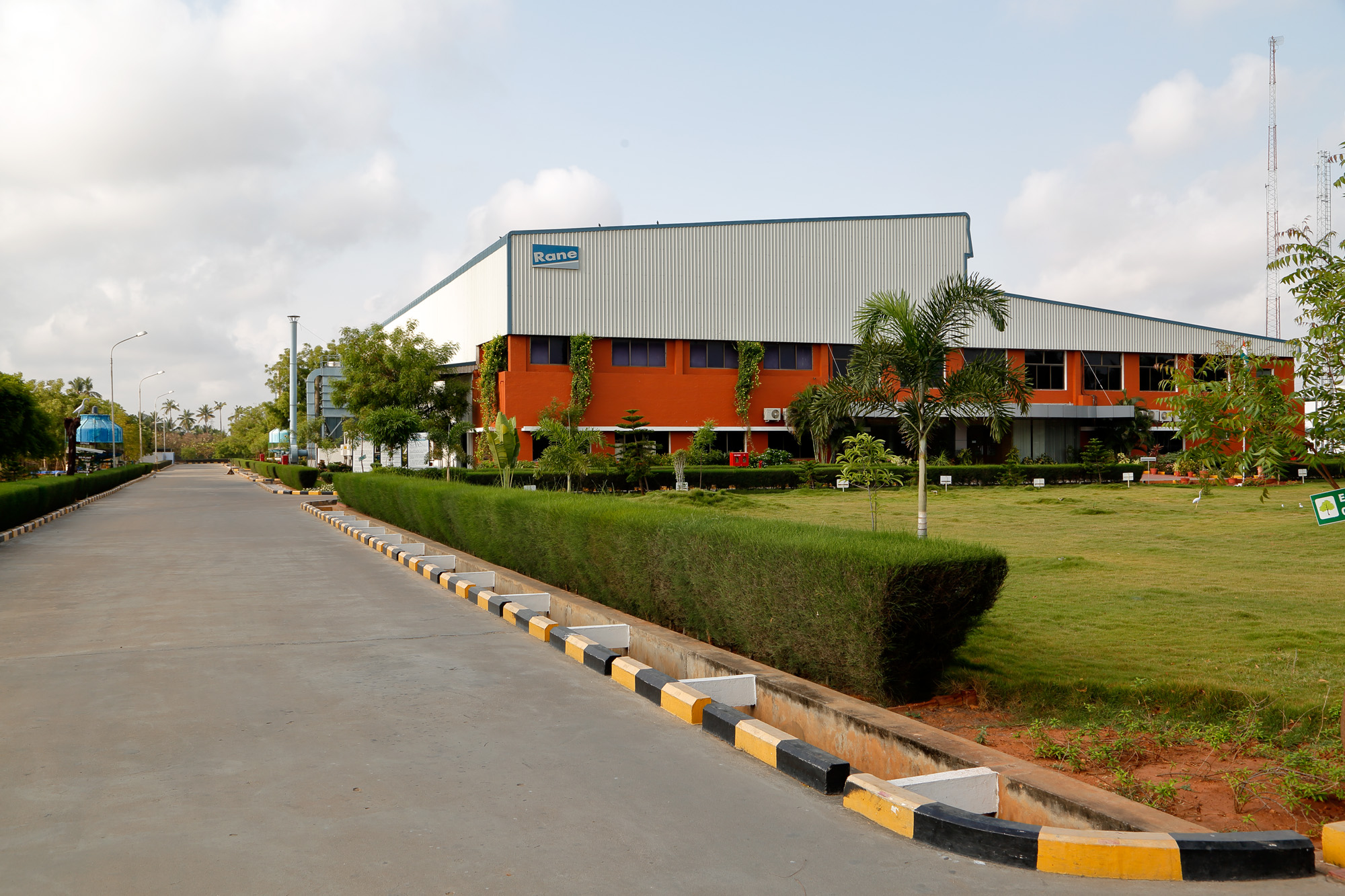 Technical collaboration with Nisshinbo Brakes Inc, Japan for know how in asbestos free brake linings, disc pads & clutch facings.
Application in every segment of automobile industry
Domestic Market Leadership
Leader in Commercial Vehicle / Passenger Car / Utility Vehicle & Two Wheeler applications
Most preferred brand in independent replacement markets
Leading supplier of composite brake blocks to Indian Railways
Significant supplier to State Transport Undertakings
Products supplied to 15 countries.
Range & technology for Indian / European Commercial Vehicle references
Supply experience to Sri Lankan Railways for composite brake blocks
CV disc brake pads to Europe
Research and development is prime thrust area

Library of widely tested & approved formulations to suit diverse market / customer requirements

Benchmark capability to develop friction materials as per customer choice

R&D centre approved by Department of Science & Technology, Government of India

Dedicated facility for new product development for critical applications including aerospace & sintered friction materials

Products are consistently updated in tune with evolving customer demands

Green material policy is being continuously evolved to ensure products meet stringent eco norms

Design centre has Computer Aided Design (CAD) and sophisticated test equipments like full scale inertia dynamometers attached with Environment Chamber, Static Mu measurement and Noise Study rig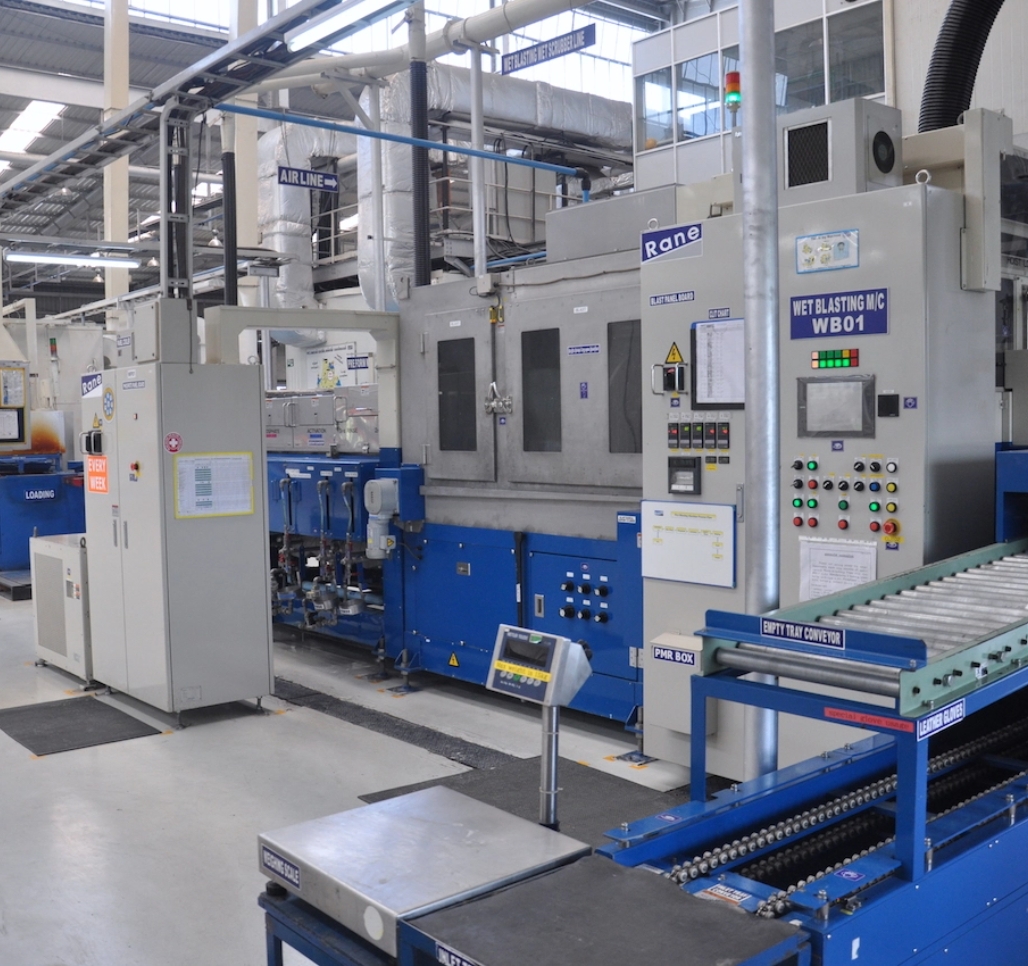 NAO and Low Steel products to meet futuristic vehicle requirements.
More than 400 formulations in RBL library.
Access to Nisshinbo global formulation library.
Access to Nisshinbo test facilities for special test purpose including NVH evaluation.
Comprehensive test laboratory for performance characteristics validation.
To stimulate field conditions on dynamometer for product development.
Interpretation of results to international standards.
Sintered friction material.
The complete spectrum of products from RBL are manufactured in 4 plants located in Chennai, Hyderabad, Puducherry and Trichy
Exclusive asbestos free facilities in Hyderabad, Trichy & Puducherry
Superior special purpose machines to ensure consistent & stringent quality requirements
CHENNAI PLANT
Automotive Products : Brake linings, disc pads and clutch facings
Railway products : Composite brake blocks Aerospace : Organic pads for trainer aircraft
PUDUCHERRY PLANT
Automotive Products: Disc pads, clutch facings & CV Brake Pads Railway Products : Composite Brake Blocks
HYDERABAD PLANT
Automotive Products: Brake linings, clutch facings & sintered clutch buttons Railway Products: Compositive brake blocks
TRICHY PLANT Automotive Products: Disc Pads and Brake linings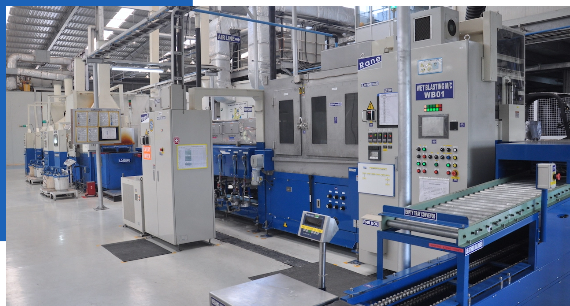 Products go through comprehensive testing and validation in the modern test facilities:
| Machine | Inertia Range | Manufacturer | Year | Application |
| --- | --- | --- | --- | --- |
| Dynamometer – 2 | 4.6 to 30 Kgms² | 2 Protel, India | 1995 | Disc pads, Brake Linings for PC / LCV / Tractors |
| Dynamometer – 3 | 0.75 to 7.5 Kgms² | 2 Krauss, Germany | 1999 | Disc pads, Brake Linings for PC |
| Dynamometer – 4 | 66 to 320 Kgms² | Telco, India | 2001 | Brake Linings for HCV / Railway Brake Blocks & CVDP |
| Dynamometer – 5 & 6 | 0.35 to 5 Kgms² | Pricol, India | 2003 | Disc pads -4w, 2w & Brake Linings for PC |
| Dynamometer – 7 | 25 to 155 Kgms² | TAL, India | 2006 | Discpad -HCV & Brake linings for HCV / LCV |
| Dynamometer – 8 | 0.5 to 16 Kgms² | SNT, Japan | 2007 | Disc pads -4w, 2w & Brake Linings for PC |
| Dynamometer – 9 | 0.75 to 24 Kgms² | SNT, Japan | 2013 | Disc pads -4w, 2w & Brake Linings for PC with Climatic Chamber |
Rane Brake Lining Limited
Plot No 30, II Main Road, Ambattur Industrial Estate, Chennai – 600 058. India.

Phone :+91-44-26250566/42215501